newest arrivals
Fashions for fall and the holiday season

What a fabulous store!
What a fabulous store! They have everything you could every want for the precious child in your life. Friendliest shop in town, customer service is Five Star, free monogramming. Why shop anywhere else? I'm a happy grandmother to have The Purple Butterfly so close by!

Highly recommend!
Beautiful store full of baby and kids clothes, accessories and toys. They will embroider anything for you and the customer service is amazing. I love going in just for a chat. Highly recommend this wonderful store, I promise you won't leave empty handed and you will love whatever you buy.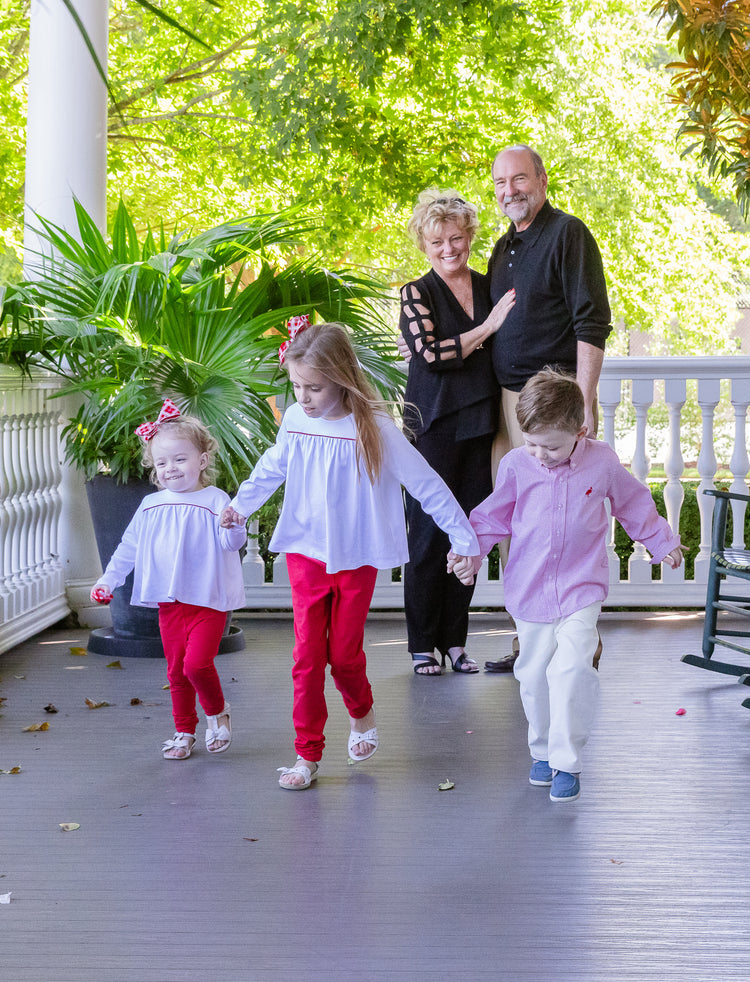 Up until March 22, 2017, butterflies had very little meaning and purple wasn't my favorite color. On that day, my dad passed away in hospice care. A purple butterfly was placed on his door to indicate to the staff and visitors a patient had gone on to a new life.

My husband, Neil, and I have embraced a new life, too, with the opening of The Purple Butterfly, a children's boutique in downtown Franklin, TN. We both had successful careers: Neil from founding The Wall Street Journal Online to most recently as the executive editor of the Courier- Journal in Louisville. As for me, I was a successful sales executive working with financial institutions...